MAXapps Enterprise

Professional Services for MAXapps
A fully managed service for your IBM Maximo mobile integration. experience with your own personal concierge service for your Maximo mobile.
Pick a challenge. We've got you covered.
Integration, Installation Concierge
Get a seamless installation of MAXapps on your environment, in the cloud or on-premises, on any version of Maximo mobile. Partner with MAXapps to build an efficient and robust experience.
Builds Concierge
Get assist to build your apps, optimize perofrmances with the help of the MAXapps experts.
Managed Service
Get your MAXapps installation, supported, patched and upgrated by our team of experts.
When MAXapps Is Critical To Your Success. A MAXapps enterprise Is Here To Help.
Partner with our team of experts to optimize, support, and ultimately build the best Maximo mobile experience. Whether you need help with your build, apps performance, or would feel more confident onboarding with the help of a professional team, there is a MAXapps enterprise, a concierge program for you.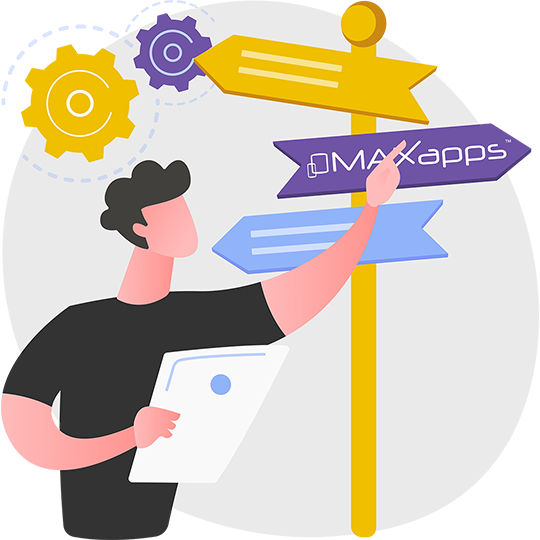 Concierge Comes With Support and
Quarterly Reviews
Each Concierge Bundle comes with Support, quarterly business reviews, and a dedicated account representative.
Professional Support
Access to the MAXapps support engineers who can help resolve issues and answer questions quickly.
Quarterly Business Reviews
Review MAXapps impact on your business and check against baseline tests.
Let's discuss
Learn More About MAXapps Entrerpise Concierge
Talk to a MAXapps expert about your needs, goals, challenges, and timeline. Please fill out the form below, and we will contact you shortly.